The Life Spiral describes 9 stages in a woman's life, each of which indicates a change that shows up inwardly (in our bodily transformations and psychological development) and outwardly (in the seasons). This course will take you through the stages, making art for each one, and allowing you to connect with your own life story and learn or develop artistic practice along the way.
We will be exploring different materials in each stage, linked to the themes of the life stage.
The Life Spiral also links to the Wheel of the Year, starting with Birth on winter solstice, and ending with Bone on the next winter solstice.
The Life Spiral concept comes out of the work of Carolyn Hillyer and Gail Burkett, and was given to me by Kate Dineen who in turn received the concept from Hannah Gwawr.
I'm very excited to see your journey unfold and the art you create around this process.
Meet your guide and discover the idea of the Life Spiral.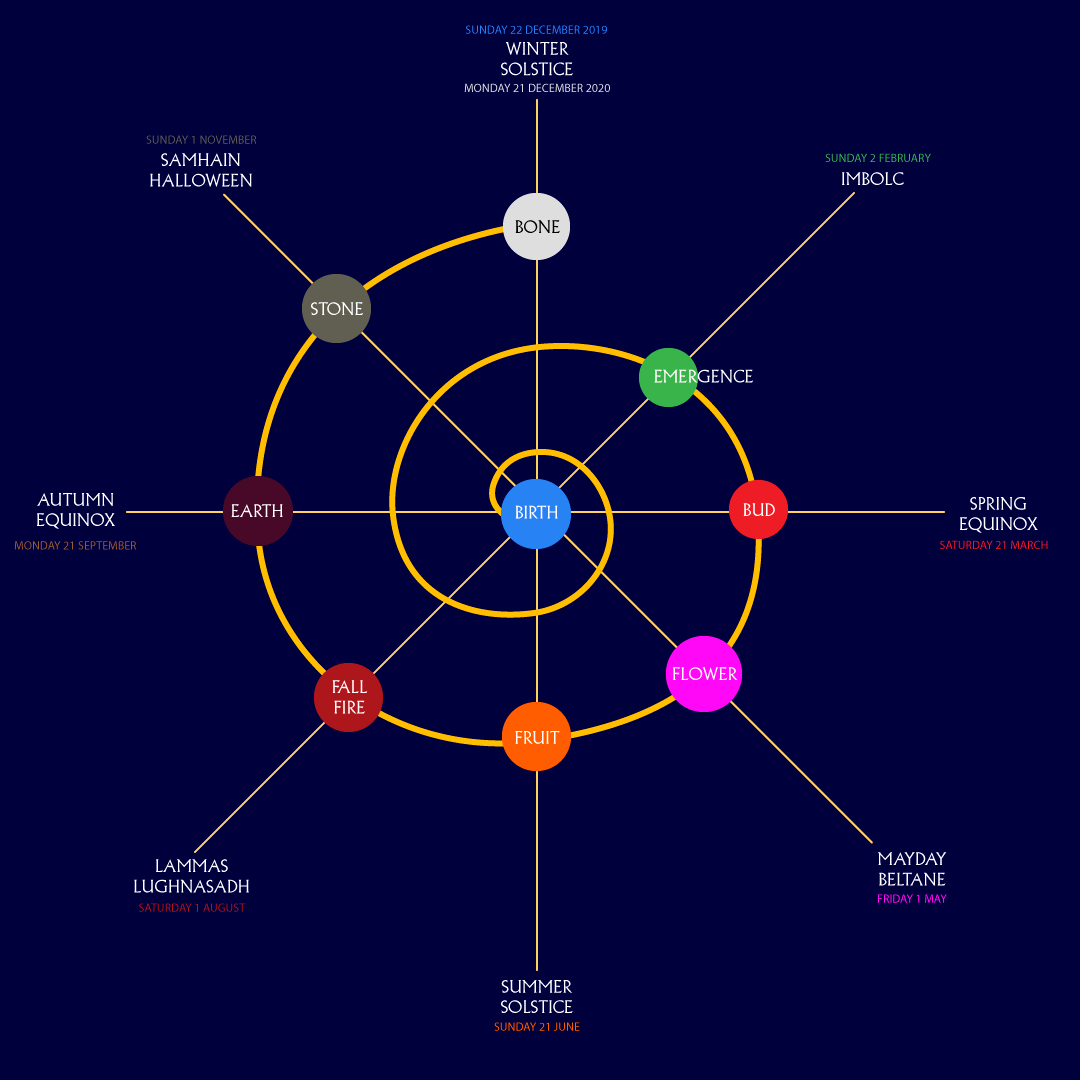 Connect with Natural Cycles
The Life Spiral is a year-long process in nine stages, linked to the seasons. You can continue practicing for many years if you wish!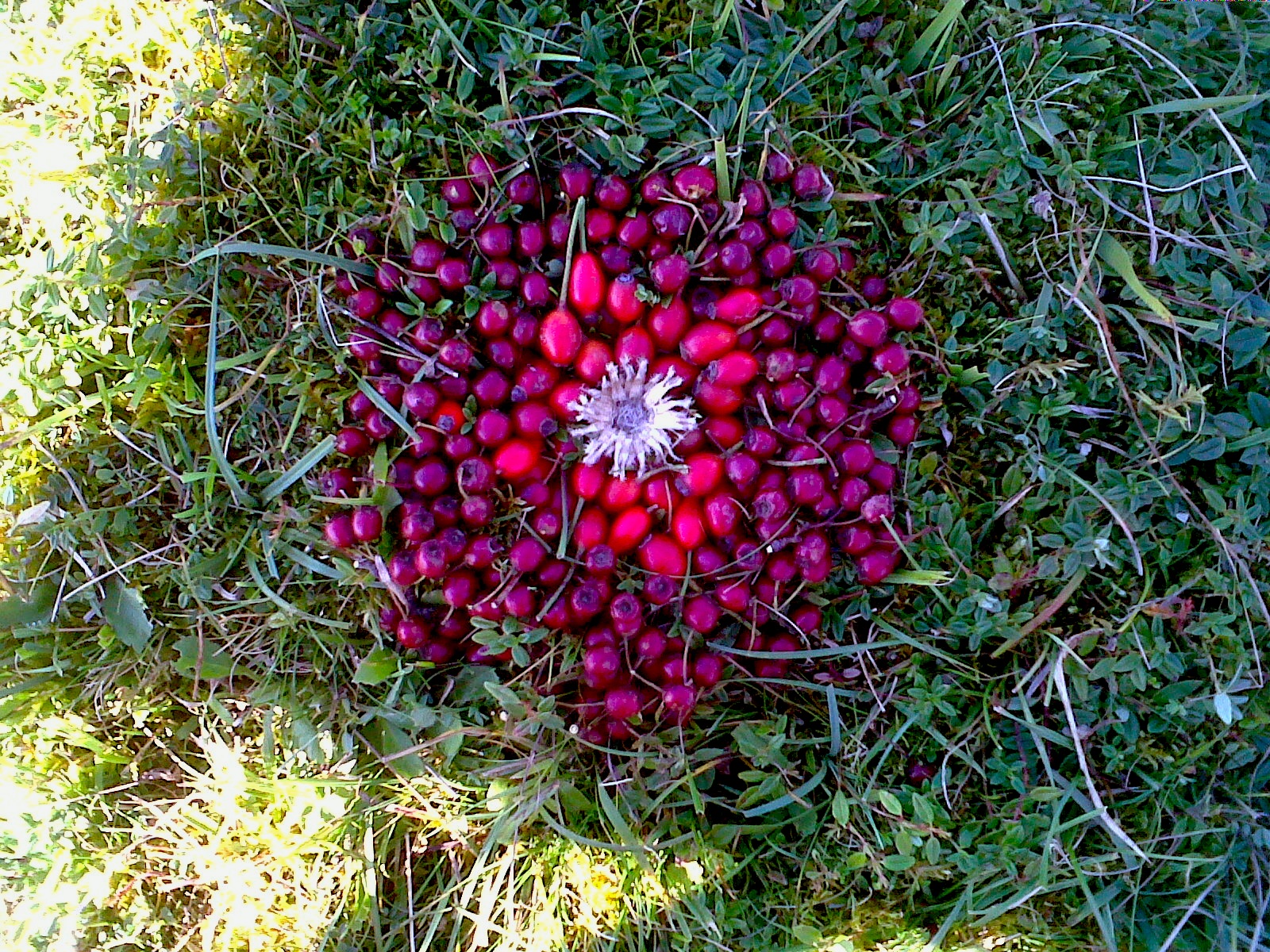 Develop Your Creative Practice
Make art on a consistent schedule, and learn a range of techniques, delving into art history as you progress.
There is a focus on art made by women, but we look at works that speak to the themes from a wide range of cultures and identities.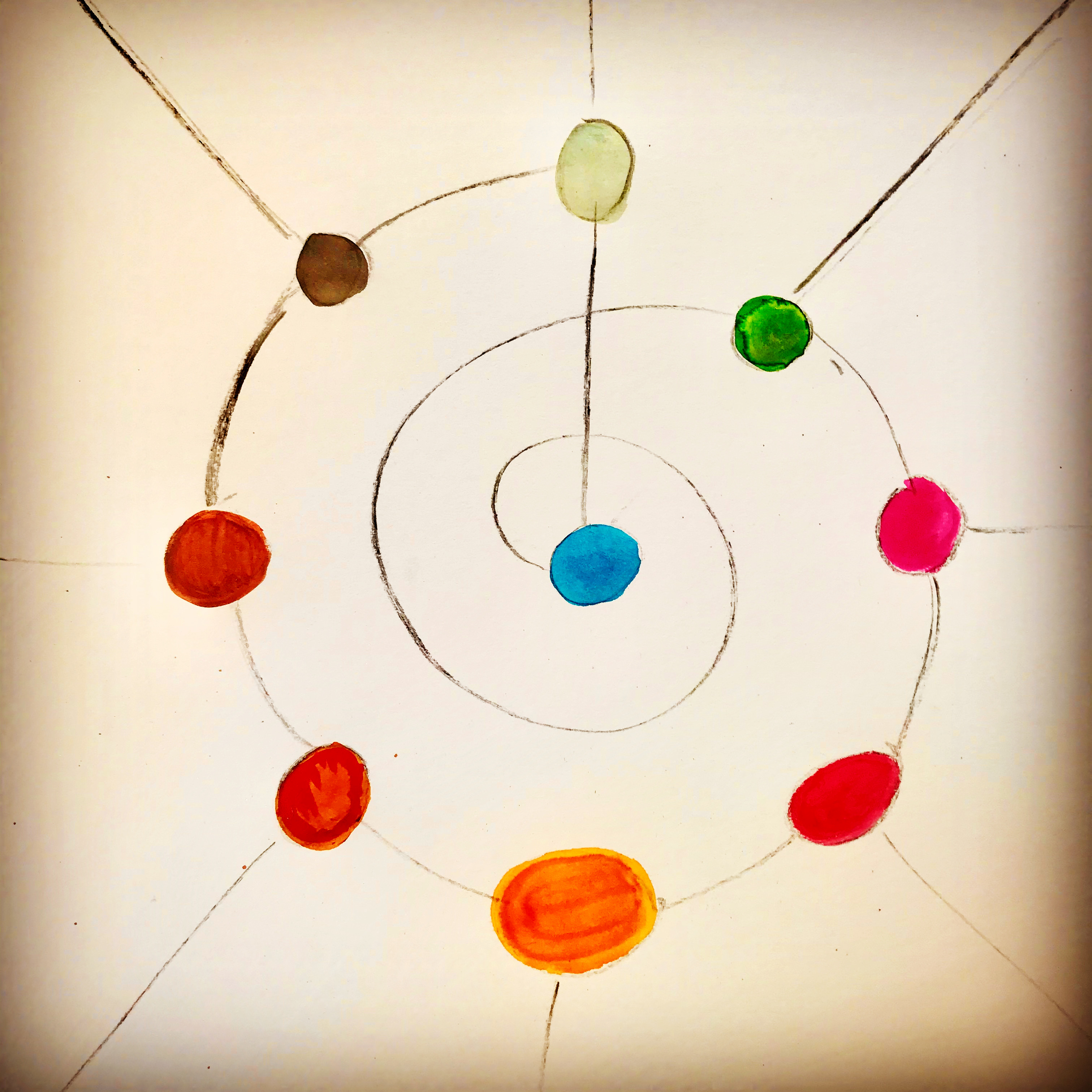 Explore your own life cycle and resolve or restore images and experiences. Prepare for the future in a supported process.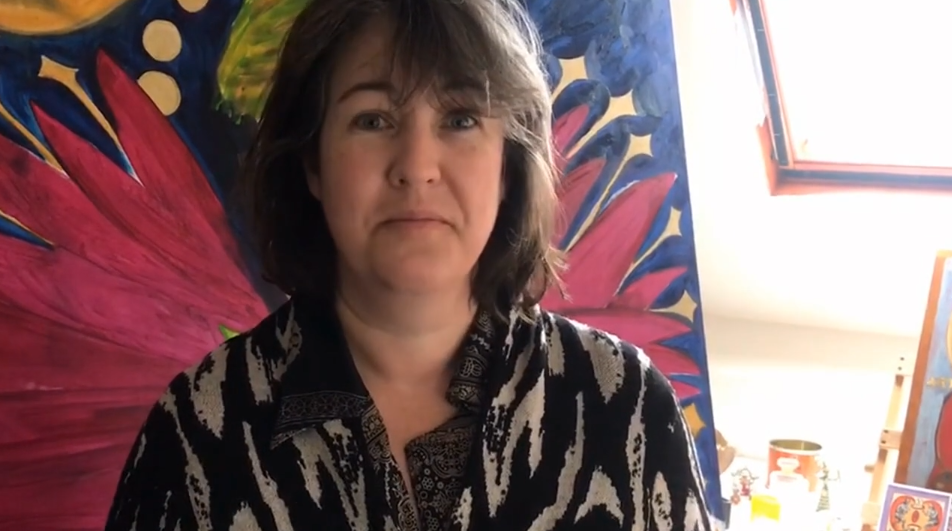 Hi, I'm Sarah.
I'm an artist, coach, and former student of biological systems, evolution and nature.
I'm really excited to bring this course to you, after years of studying art in different traditions and bringing to this my background in studying nature and how humans connect with it through making, ritual, and imaginative practice.
I live in Stroud, Gloucesterhire UK with my family and surrounded by beautiful hills and woodlands. We are also blessed here with a large community of artists, healers, and environmentalists.
I am a student of traditional European art forms, matriarchy, goddess cults, ritual, shamanism, and dreaming.
It is my belief that we as humans in industrialised nations are suffering a loss of nature connection and a loss of connection with ourselves.
In the Life Spiral we have the opportunity to commit to a practice that reconnects us with our own life experience, natural processes, and the extraordinary power of our creativity.
Welcome. I look forward to joining you on this exciting journey.
Course Curriculum
Available in days

days after you enroll

Welcome to The Life Spiral: Making the Art of Your Life
Available in days

days after you enroll

1: Birth - Midwinter Solstice - Yule
The next stages will be similar in structure and will be released through the year.
How You Will Be Supported
For at least the first year, there will be live group calls following each stage so we can share where we are, get feedback if we want to, and share reflections. These are held online. There are also separate, live workshops which you can book onto (additional cost), these will be held in Stroud, Gloucestershire, UK.
You can communicate with me and other students through the comments inside the course, and via my Facebook page or just email me.
The course materials can be downloaded and/or you can make your own notes. Videos and audio will also be part of the course materials.
Each stage invites you to make an artwork on the theme, after doing research into art history, your own experiences, and exploring the colours and materials of that stage.
You can join at any time. You can choose whether to 'catch up' on earlier stages, starting from Birth no matter what time of year, or you can join the spiral part way through and loop round next year.
You can stay in the spiral for as long as you like. Once you have signed up the content is yours for life