In this evolving program we look at ecological and evolutionary contexts to inform how we handle our emotions in a complex, changing world.
By understanding ourselves better, we can start to become more balanced, and better able to live well and effect change in the world around us.
Drawing on a wide range of sources from biology, ecology, evolution, psychology, shamanism, dreamwork and social contexts, we practice and learn to be fuller beings with greater access to our wild and natural selves.
With printable exercises and recorded webinars, you can also get support through the course comments or by joining our private Facebook group. There are also live sessions and a weekly check-in for Facebook group members, and new content is being continually added. We are co-creating this course so your input and perspective as well as requests and suggestions are continually incorporated.
This course is suitable for:
people wanting to improve their emotional resilience
professionals wanting to put into practice good emotional skills, and expand their understanding around evolution and ecology as context
anyone willing and able to put in some time to learn and practice
getting a fresh perspective founded on humans as part of nature
What participants have said:
'That was really powerful..really valid. I feel like you've given me tools to help, so thank you' - C, Tewkesbury
'Thank you that really helped me ..to make sense of my experience' - JM, Glos.
'That was really good - I really liked the scientific stuff about evolution' - AR, Glos.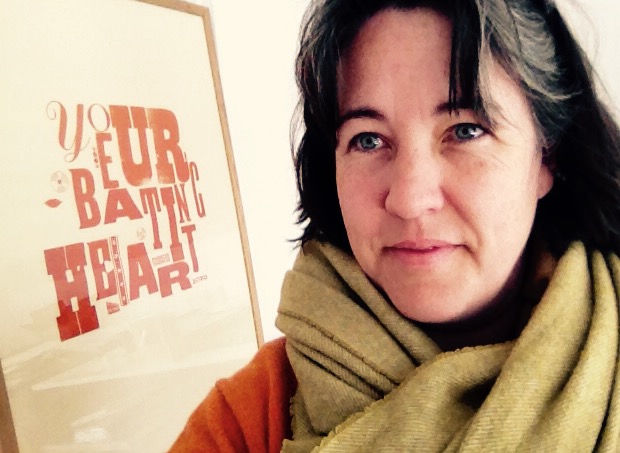 Sarah Dixon
I started out as a biologist and am now an RD1st coach, artist and digital communications consultant.
In the 90's I studied conservation and botany, amongst other subjects and learnt then about climate change as the great challenge of our times. I worked in Amazonian Ecuador and in Northwest Pakistan, studying plants and their uses, and later in a Kew Gardens based charity, all in attempts to address the ecological crisis of our generation.
As an essentially creative person I later moved into design and art as a focus for my work. I am now working in the realm of connecting us back to our natural, creative selves, bringing together all that I have learnt and experienced as a biologist, conservationist, communicator, business owner and artist.
I've been growing in understanding of the shamanic practices I first encountered in the Amazon, and have trained last year as a coach so that I can support others to do their best thinking.
I believe climate change and ecological crisis is a strong call to action to change many aspects of our understanding of the world - to come into creating new stories, habits, ways of connecting, and views of ourselves in the world. This is my way of contributing to that change.
The course is currently free and will remain so until August 2020 at least. I am developing the content and your input is a key ingredient in the process. There will be a new paid option opening up later on as well, for those who want a supported development process.